We are always expanding & updating our range.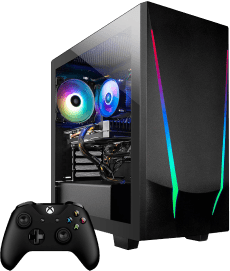 Turn your PC into an Arcade Gaming PC
Looking to just play a few retro games on your existing PC? - We have got you covered.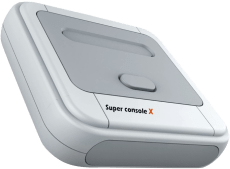 Retro Arcade Consoles
Looking for something portable you can play retro arcade games with your mates? - We have got you covered.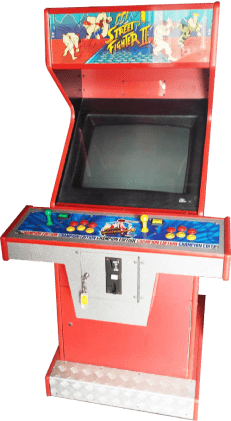 Build or Upgrade Your Arcade Machine
Looking to build an arcade machine from scratch? Or have an old arcade machine that you want to upgrade to a new arcade front or just expand on the arcade rooms? - We have got you covered.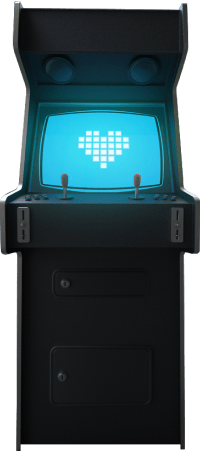 Buy Arcade Machine
Looking for a new Standup or Bartop Arcade Cabinet? - We have got you covered.
We have the most servers and the largest server capacity in the industry!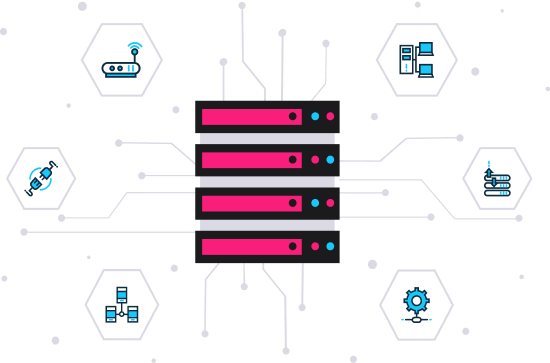 ---

---
Thousands of Retro Games
Includes All Media & Themes
---


---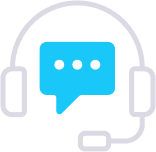 Need Support?
Call us OR Fill out a quick contact form and our experts will get back to you as soon as possible.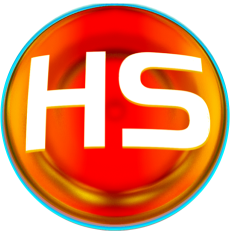 Hyperspin
Hyperspin is the ultimate frontend for your arcade machine allowing you to play classic arcade games in MAME to the latest game consoles that have available emulators.
offering an impressive visual experience with over 320 systems pre-configured with all media, emulators, ROMs, and Rocketlauncher extras.
Fully loaded retro arcade machines
Our classic & custom-themed video arcade machines come with 15,000 games and the finest features - that's why you won't find any upgrade options with Arcade WOW - premium quality is built-in as standard!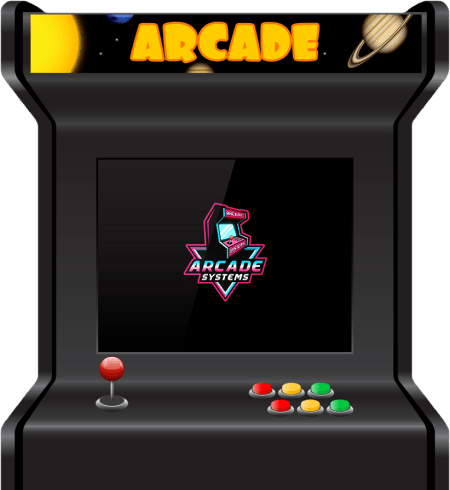 Perfect
With this unit, virtually everything works as advertised. If you want to use a separate Bluetooth controller you would need to buy a USB Bluetooth receiver which can be purchased anywhere for less than $10. I highly recommend this product. Keep up the good work!





John Matrix
Super proud
Super proud of how this turned out. Arcade wall with over 8,000 old-school games.





Steve
The best emulator I've purchased.
I have two other emulators from other sellers and they don't come close to this one. This NES emulator has three times as many games and runs all the games I've tried smoothly. There was good communication with this company and pleased with their product overall.





Justin Pybus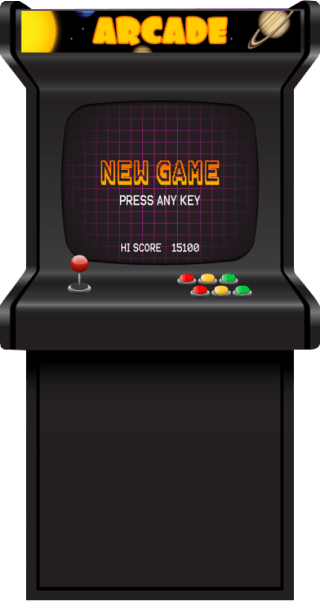 Arcade Gaming Machine Emulators
The latest gaming consoles in Multiple Arcade Machine Emulators, have the latest emulators installed in them and offer an unmatchable visual graphics experience. There are more than 320 systems that come pre-configured with all the media, emulators, ROMS, and rocket launchers. Hyperspin is among the most impressive front ends which are available in arcade gaming consoles. They offer minimal overhead and run really fast and smoothly. On the other hand, the Rocket launcher is a bit complex. It comes with advanced features and options which can support and drive every popular front end. The gaming consoles are delivered in ready-to-play form. Even though it is easy to build an arcade yourself, however, getting the software installation and configuration is the hardest part and can take most of your time. To save time and provide the best experience, up-to-date and easy-to-install arcade solutions are provided which do not need any further downloading or installation and can be used just by plugging in.
RetroClassic Arcade Games
Back in the 90s when arcade gaming was introduced, it gained popularity instantly since it was the first time gaming was providing sheer entertainment and fun. The classic games introduced in that era are still loved by many. Arcade gaming consoles were operated and being played on by inserting quarter coins in them and then playing the game for a certain period of time. This entertainment system ran for quite sometime before video gaming consoles at home took over. However, the era of arcade gaming has returned and now you can play as much as you want, from the comfort of your homes, on Hyperspin arcade machines.
Classic items are always loved by people. Despite the advancements made in the gaming world, people still love to play the classic arcade games when given a chance. Keeping in view the interest of people, hyper spin gaming was launched. It is retro gaming consoles which work like arcade gaming stations however you don't need to put quarters in it to keep playing the game. All you need to do is to make a one-time investment to buy the arcade gaming system and then play several hours on it. Even when you don't have a technical background and do not understand how the installations work for the first time, you don't have to worry about it. The games come in pre-configured drives which can be installed quickly and you can get your arcade gaming running within a few minutes. All these retro games come with high definition video quality instead of the traditional 8-bit video quality. Most arcades offer more than 3500 games and all of these come in a pre-configured system. The arcade gaming systems are available in various configurations and settings and you can pick the one which will fulfil your needs the most.